Are Warehouse Stores Saving You Money?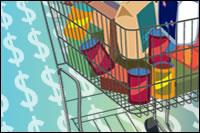 The answer is maybe, but only if you're a smart shopper. Many consumers pay annual membership fees to warehouse stores in hopes of saving money through buying in bulk and reducing their visits to the grocery store. However, bulk items are not always cheaper; and the need for certain perishables will still result in trips to the supermarket.
What's the solution? Visit warehouse stores with a shopping list, and do your best to stick to it. Concentrate on items which are usually good buys. These include paper goods, beverages, pharmaceuticals, electronics, and canned goods. In terms of perishables like meat and vegetables, you're better off taking advantage of in-store sales at the market. If there's a great deal on sirloin at the store, buy it in bulk and freeze it. And don't forget, clipping coupons is a big help; but only if you use them for items you'd buy anyway.
Preparing for Tax Time Throughout the Year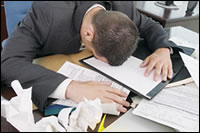 Taxes are unpleasant, so many people wait until the last minute to prepare for tax season. For anyone who itemizes their deductions, this practice may be costing you money. Here's a short list of commonly overlooked deductions you may be eligible to claim:
Medical expenses in excess of 7.5% of your adjusted gross income
Job search expenses
Certain moving expenses
Investment expenses (Fees for investment advice, a safety deposit box, etc.)
Tax preparation fees and related materials
Uninsured losses due to casualty or theft
Charitable donations
For a complete list, log on to www.irs.gov and conduct a search for "Tax Topic 500". Speak with your accounting professional to determine which deductions actually apply to you. Also, try your best to practice due diligence year-round. File receipts, with details noted, soon after purchases are made. Log events as they occur. This may seem like rather obvious advice. The real question is, are you doing it?
Mini Vacations, Maximum Savings
Vacations are an essential part of life. If budget and time constraints are keeping you from getting away, why not try a mini vacation? They last anywhere from 1 to 3 days and require fewer resources.
A one day trip is limited only by your imagination and can include picnics, hikes, and trips to neighboring cities or attractions. Entertainment in the form of museums, carnivals, and art fairs usually cost very little and can be fun for the whole family.
Two to three day trips are slightly more involved but offer even greater possibilities. If you're spending a night in a hotel, consider ordering an in-room movie. It's less expensive than taking the family to the theater, and there's a range of genres to choose from. During the day, take advantage of things like complimentary breakfasts and discounts offered by the hotel. Lastly, when choosing your destination, consider moving in the opposite direction of the crowds. A trip to the mountains in the summer, or the beaches in the fall or spring, is a good place to begin when looking for a great deal.
Are Your Utilities Costing You Extra?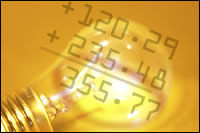 Many of us are spending far more on our utility bills than we should. The good news is there are solutions available that are not only easy, but inexpensive as well.

Begin by gradually replacing all light bulbs with long-lasting energy savers. Next, replace all shower heads with low-flow versions. Make a concerted effort to turn off electrical appliances like lights, TVs, and computers–or even just the computer monitor–when not in use. The idea that it uses more energy to turn on an appliance is false.

Also, you may want to take a good look at your next telephone bill and analyze your calling trends. Then visit a website like www.saveonphone.com or www.phonedog.com and see if you can find a better long distance rate.

Lastly, most utility companies offer online audits explaining many of the money-saving options available. If your company doesn't, log on to http://hes.lbl.gov for a similar audit. Believe it or not, making the above changes can save you hundreds of dollars each year.